27 apr 2022
Join the event to learn more about our Casa 100% Green project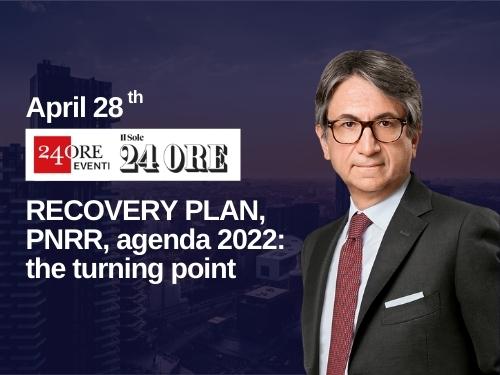 The PNRR, the National Recovery and Resilience Plan, is an unmissable opportunity for Italy to development and investment in a long-term growth strategy.
We will talk about at the Il Sole 24 Ore's event: "Recovery Plan, PNRR, agenda 2022: the turning point" with Piercarlo Rolando, CEO of RINA Prime Value Services.
Main topic the ecological transition.
We are going to introduce: Casa 100% Green. A new project of RINA Prime Value Services.
Register at: https://virtualevent.ilsole24ore.com/recovery-plan-2022/