23 nov 2021
Veronica Biagi is the new Senior Director of the "Strategic Bank Development & Financial Institutions" department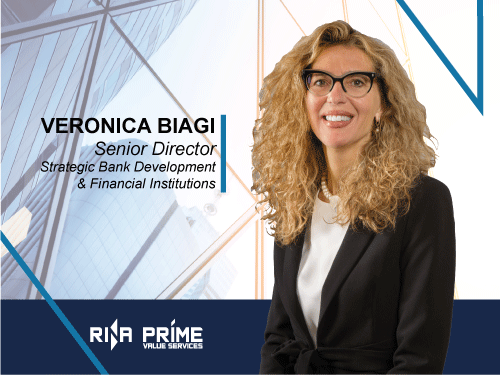 New entry in RINA Prime Value Services.
Veronica Biagi, new Senior Director of the "Strategic Bank Development & Financial Institutions" department.
Veronica, as Senior Director, will contribute to increasing the business of RINA Prime Value Services and its competitiveness on the market, dedicating herself to the development of new projects and business lines, to the definition of new objectives and to the identification of new growth opportunities. .