29 ott 2021
Manuela Di Marino, Senior Director di RINA Prime Value Services, in Il Giornale delle Assicurazioni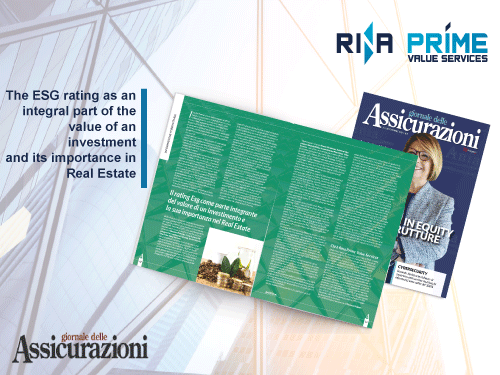 The ESG rating as an integral part of the value of an investment and its importance in Real Estate.
"Private investments must be accompanied by public ones, both for the strategic role of ESG compliant investments, and for the high costs that will have to be incurred for the transition to a new economic paradigm" speaks of Manuela Di Marino MRICS, Senior Director of RINA Prime Value Services, in Il Giornale delle Assicurazioni.
RINA Prime Value Services supports its customers in identifying the best ESG strategy, through a panel of integrated services that allow them to take a clear and structured path right from the start and along the entire supply chain.