16 mar 2021
RINA Prime Value SERVICES supports operators in the implementation of the SFDR framework in accordance with the regulations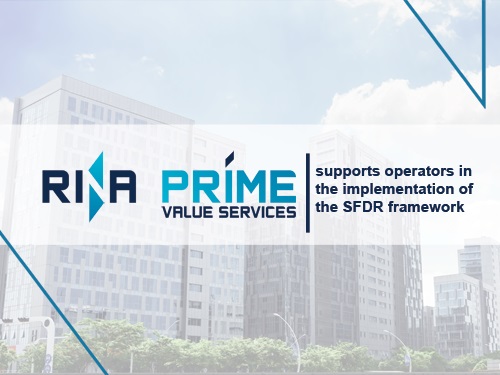 The first level rules of the Sustainable Finance Disclosure Regulation (ref. EU Regulations 2019/2088 "SFDR" and EU 2020/852 "Taxonomy Regulation") came into force on 10 March. With the next deadlines (30 June 2021, 1 January 2022, 30 December 2022, 1 January 2023) the additional second level regulations will come into force and, therefore, the entire framework of the SFDR and Taxonomy regulations in the European Union.
In order to promote environmental and social aspects also in the financial market, pending the formalization by the European Commission of the Regulatory Technical Standards (RTS), financial market participants are required to comply with the regulations and act in the best interest of final investors by informing them not only of the financial risks but also of those relating to sustainability.

Through its ESG team, RINA Prime Value SERVICES supports operators in the implementation of the SFDR framework in accordance with the regulations, both at the level of asset management companies and at the level of individual funds.