09 set 2021
Discover our new tailor-made services to manage "Digital Assets"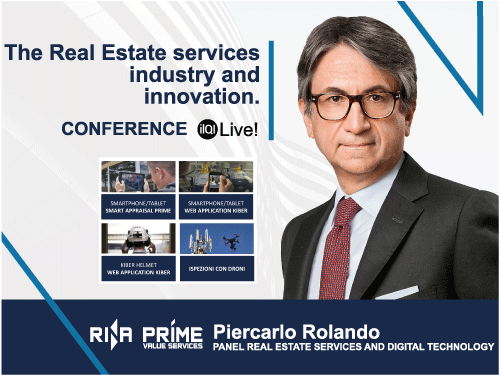 Digitization is one of the main pillars on which the strategic business plan of RINA Prime Value Services is based: in fact in recent years, also thanks to the know-how of the RINA group, new tailor-made services have been developed and implemented for the management of "Digital asset".
The integration of technical service and valuation allows us to provide innovative services for the management of individual buildings and real estate portfolios, both in the assessment phases with reference to building compliance (also thanks to the web platform "Ma-Re: Monitoring Assets in Real Estate ") and in those of facility management (think of the Kiber helmet or the drones used in inspections) up to the monitoring of the overall performance of the asset (for example through ESG rating tools) and to the applications in the evaluation field (through the auction real estate system ARES and the automated valuation model to support mass estimates).
Piercarlo Rolando, CEO of RINA Prime Value Services participates in the conference "The real estate services industry and innovation" organized by "Il Qi Live"!